Description
More Information About Wilco Gopher Bait Applicator
The Wilco Gopher Bait Applicator is recommended for anyone with several acres, or for commercial use requiring extensive gopher control. This tool is a hand operated probe that dispenses Wilco's gopher bait underground into the gopher's natural runway. This keeps the bait away from birds, pets and children. There is no danger of harming children or other animals when used as instructed. Simply put appropriate bait into the applicator reservoir, locate tunnels by probing around fresh dirt mounds and deposit bait deep in each tunnel by turning the crank arm. Nothing to disposed of. When mounds stop appearing, you know the job is done.
No Add-On — Part No. 70600
This Applicator also possibly comes with a FREE 1-lb jar of bait.
Free 1lb Gopher Getter Type 2 — Part No. 70601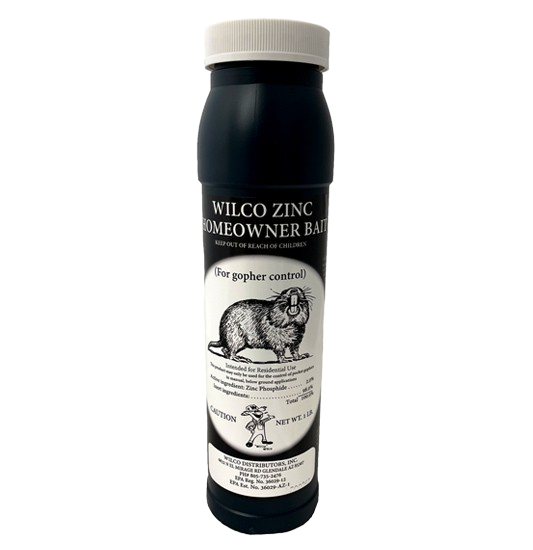 Free 1lb Wilco Zinc Homeowner Bait — Part No. 70606